ABOUT US
Palmwood is a Design & Build interior design company.
Here at Palmwood, we take pride in delivering a home that is not only designed to your budget and lifestyle, but also taking into consideration its functionality and durability.
Our experienced staff will guide you through your home renovation process from the conceptualising of ideas, fabrication of carpentry joinery, to the complete management of the project.

Inside our workshop.
Meet our team of carpenters who possess outstanding team spirit, exuding teamwork that has been honed and fine-tuned over many years of working together. Having been in this industry for many years under Palmwood, they carry an immense amount of experience in this line of work, as well as an impeccable chemistry with the project staff. Their ability to understand the flow of work is second to none. As such, our carpenters carry the same vision as our project staff—to complete our projects punctually. With the cooperation of the factory workers, we are able to deliver first-rate work in good time.
Aside from having fine workmanship and being skilful in the execution of their work, these are highly motivated individuals who, through their years of experience, are able to make independent decisions while being accountable in the work they do.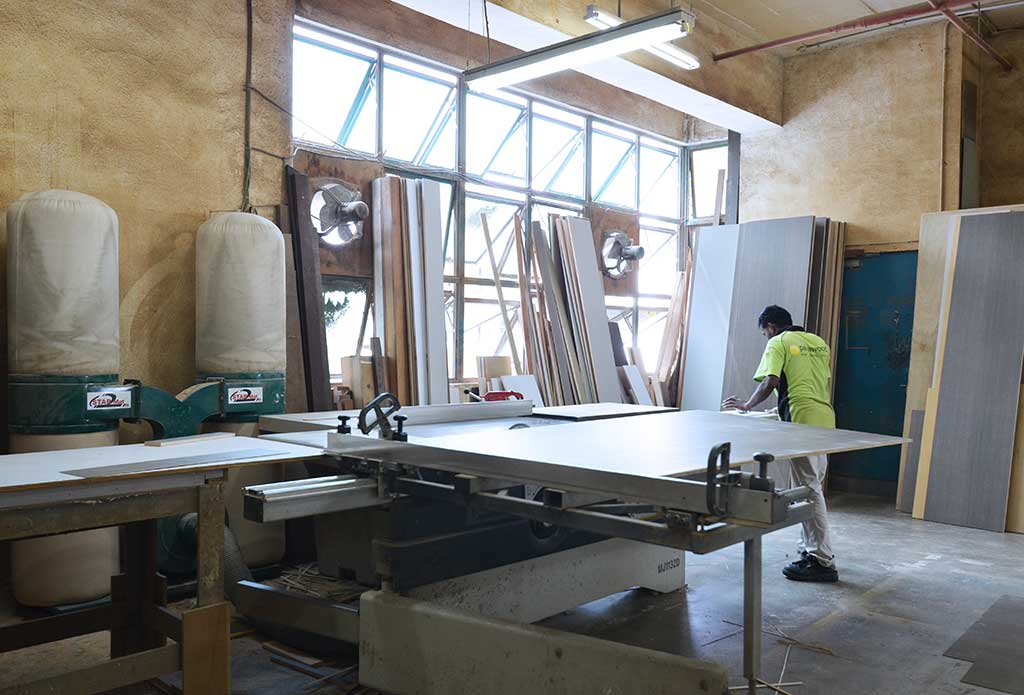 "After meeting up with four IDs, we were determined to go with Palmwood after we met Ben. Since the initial stage, Ben was never persistent in swaying our decision-making. With a relaxed and calm setting, he was accommodating and was also willing to revise the quotes a few times based on the changes we asked for at the last minute. Based on his expertise, Ben also gave sound advice in terms of design perspective and the feasibility in executing the renovation works. Throughout the renovation process, he was responsible and took charge of the entire project diligently. We did not have to check on the works so often as we knew Ben would handle everything smoothly. And most importantly, we were more than satisfied with the end result of our dream home. We were lucky to have met Ben. So, here's a big THANK YOU to you and team, Ben!"
"We often hear about horror stories about fly by night contractors/designers who will avoid calls and miss deadlines. With Palmwood, I have no such issues. The servicing team is extremely responsive. Even when they miss my calls, they will reply with a SMS and call me back. The carpenters are professional and resourceful as well! Some unforeseen issues occurred on-site and they are able to come up with creative solutions that did not compromise on the quality. I believe the responsiveness of a company is the most important. Be it meeting milestones in the timeline or even as simple as replying a call. A renovation schedule is often very hectic. If any party misses any important milestones, the whole project will be delayed. One thing I look out for is always the team in the firm. In my case, the head carpenter has been with the firm for more than 10 years. This speaks volume of the company's philosophy and dedication when the staff retention is high."
"I'd like to thank Ben & his team for everything that they have done for us. Really appreciate the help and efforts. We know that Palmwood will be our first choice since day one. Despite some hiccups, Ben managed to find solutions to our problems. Communication with him and his team was never an issue. Palmwood workers were so efficient, professional, and most importantly the workmanship was outstanding. Now that everything is done, we definitely gonna miss this whole journey of renovation. I'd highly recommend Palmwood to everyone!"
"The renovation work was done with efficiency. Options of designs are practical and suggestions were made with the owners needs in mind. Communications with the designer is kept very open with changes made to suit the family's individual needs. The company has a team of supportive workers who respond to rectify any remaining issues after all the major works are done. We had a peace of mind while the renovation works was being carried out."
"We would recommend Palmwood because Vincent was very patient and professional. He was also honest and reasonable in quoting us. We felt that he was very experienced and could provide the appropriate recommendations and advice. Not only was the carpentry workmanship excellent and neat, the execution was quick and handover done before expected date. Overall a good and pleasant experience working with Palmwood and Vincent."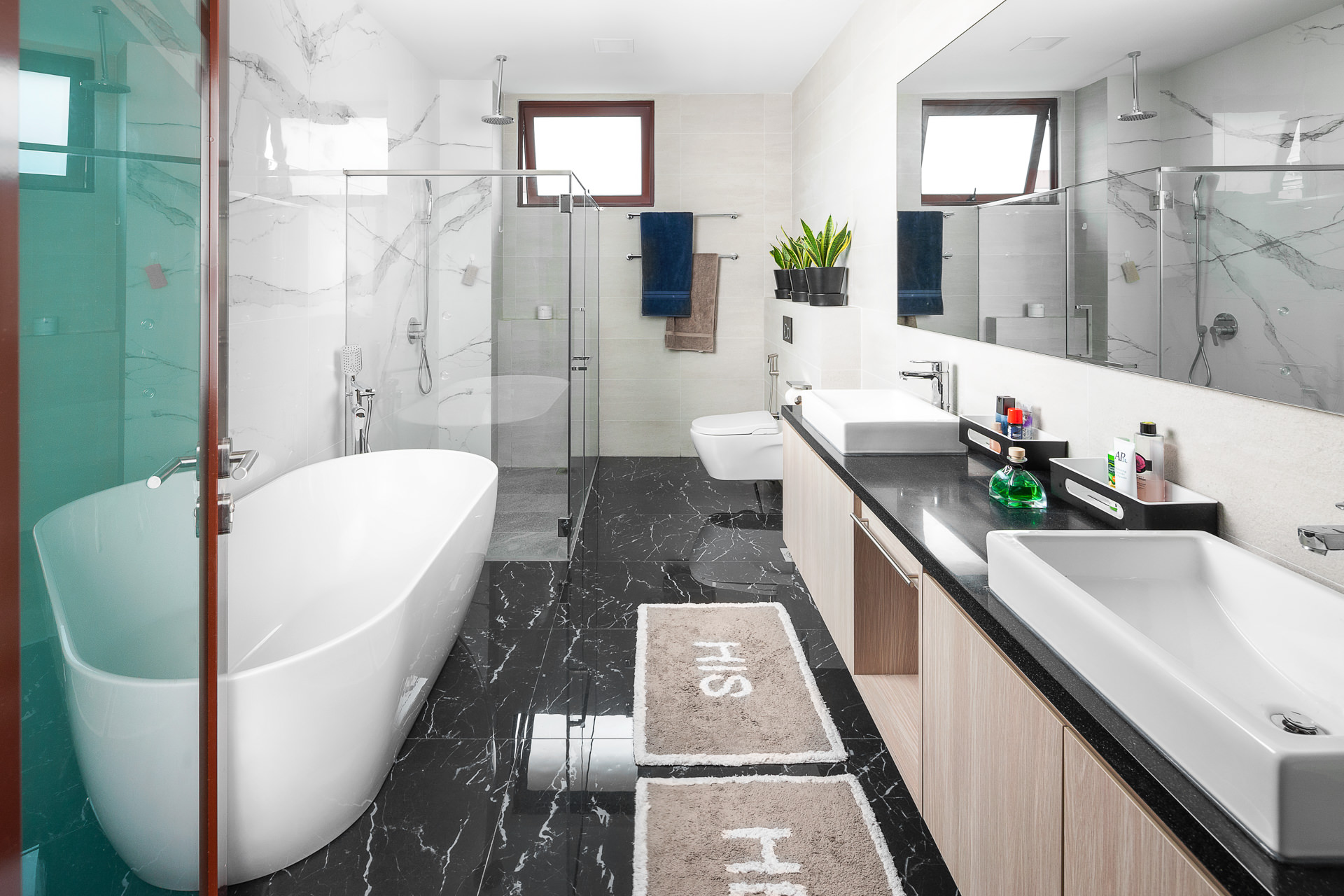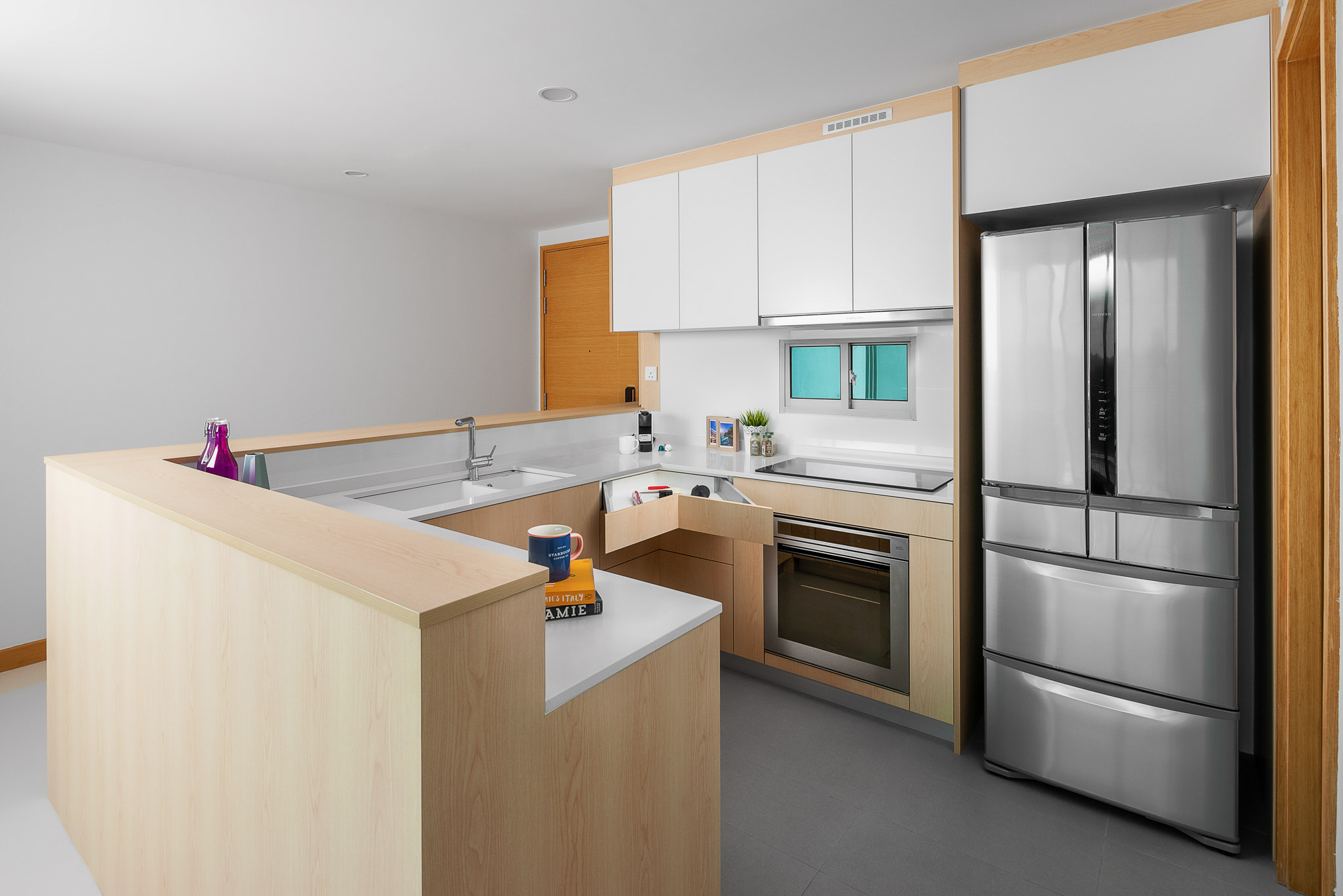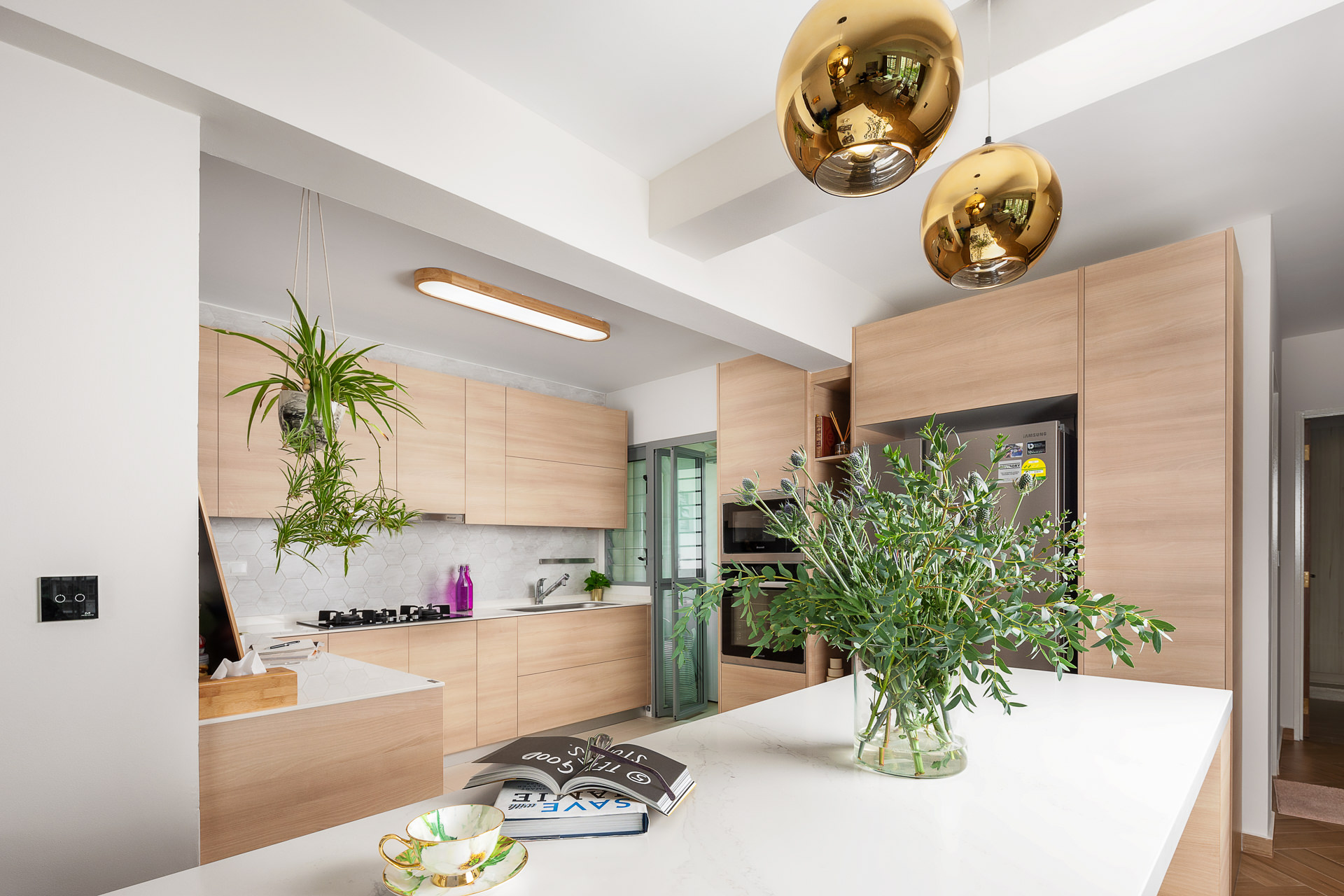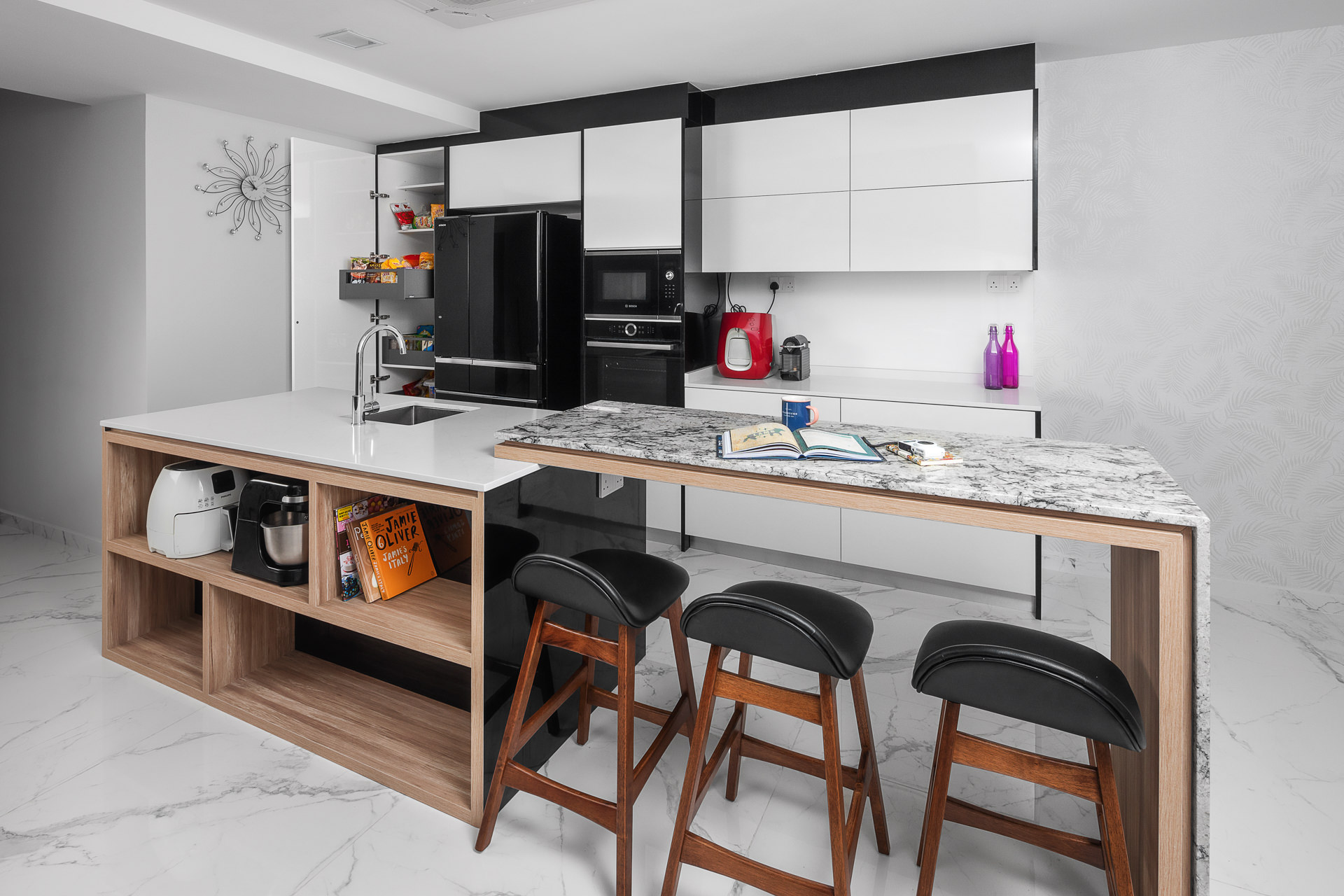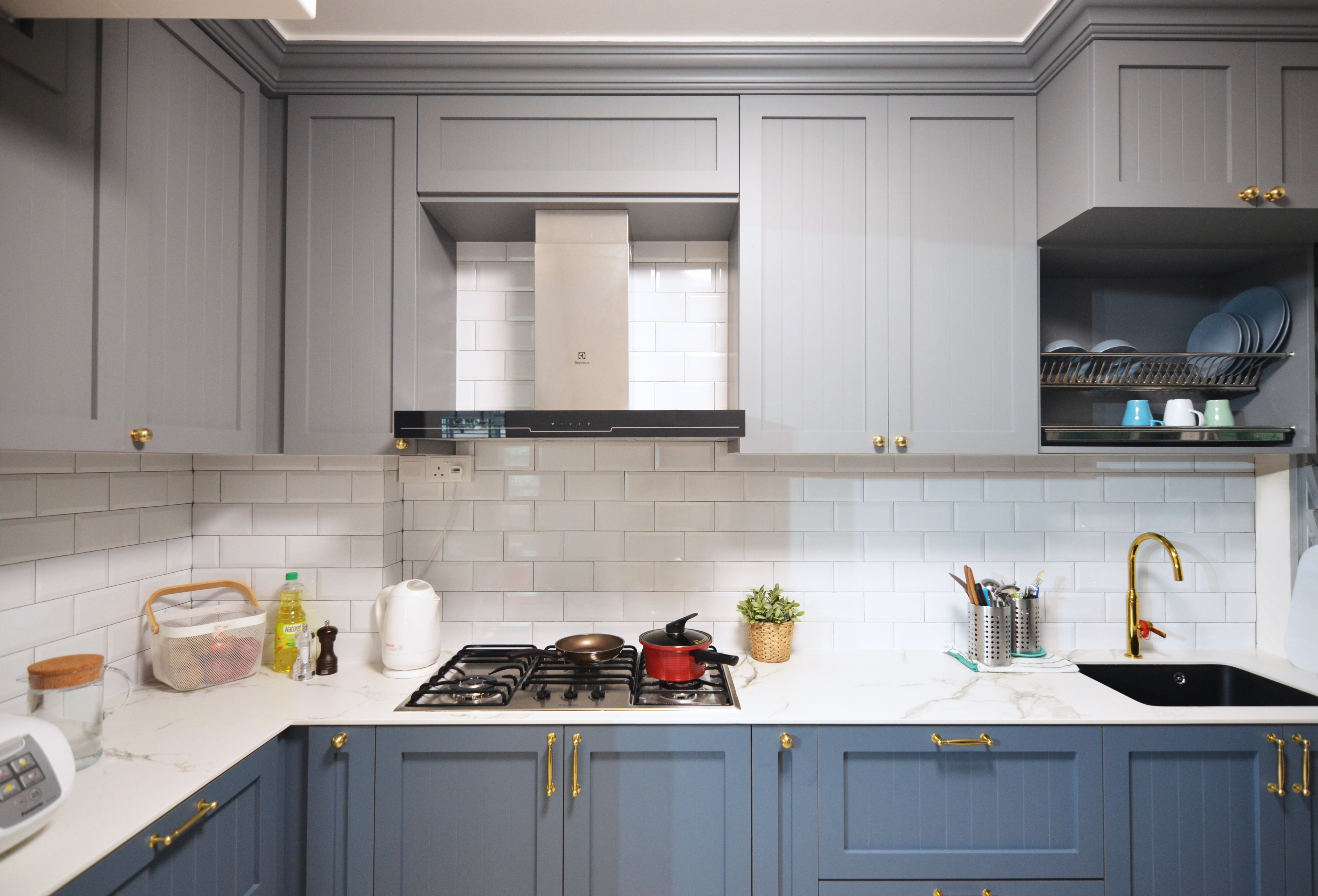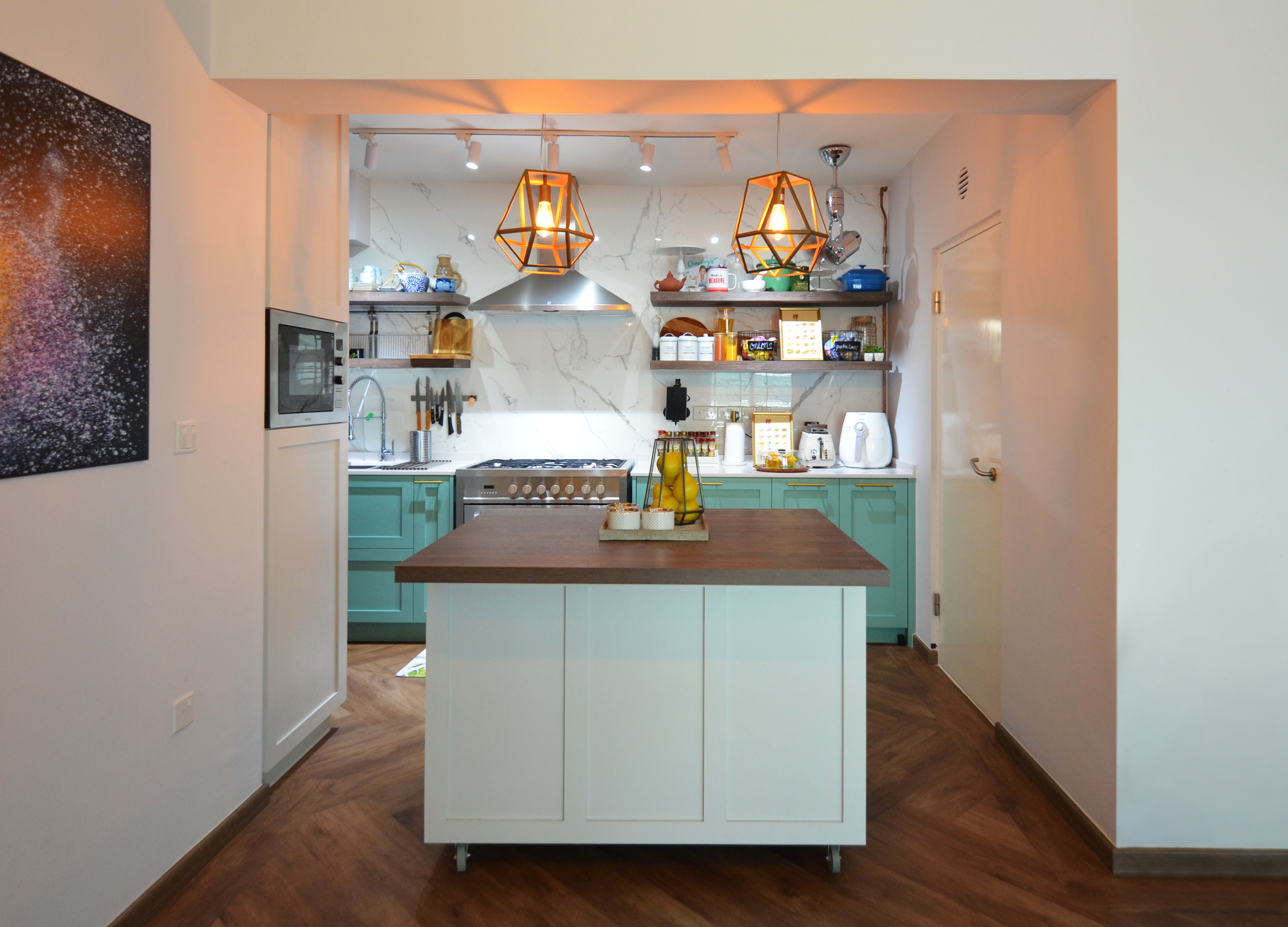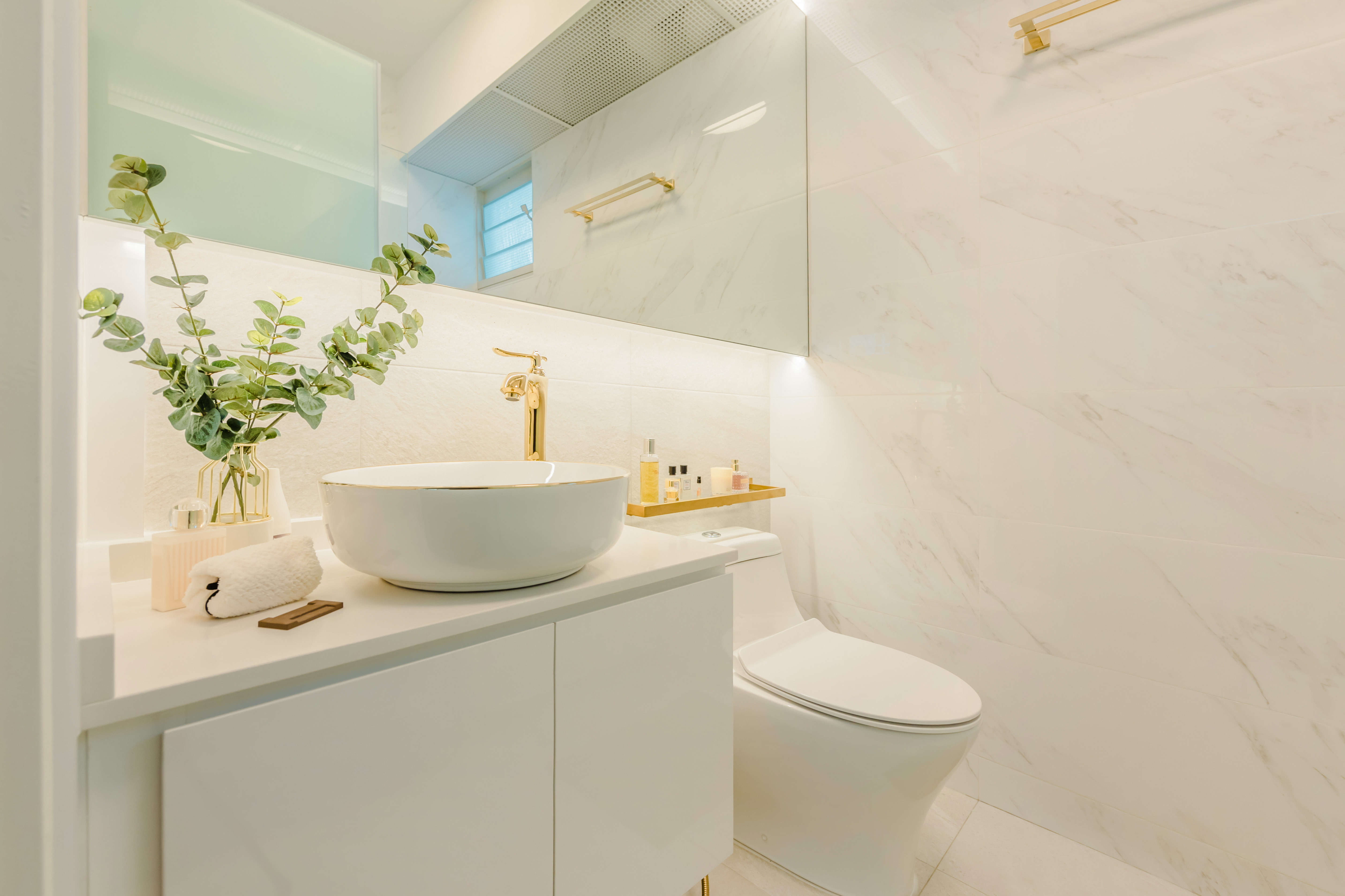 INSIDE OUR STORE.
Take a look at our store and visit us.
CONTACT US
Speak to us about your dream home today
VISIT US TODAY
Please make an appointment with us before coming down!
Office/Showroom:
Palmwood Pte Ltd
Blk 3016 Bedok North Ave 4
#07-32 EASTech
Singapore 489947
Factory/Workshop:
Blk 3016 Bedok North Ave 4
#06-31/32 EASTech
Singapore 489947
Phone: 6746 5657
Fax: 6746 5804